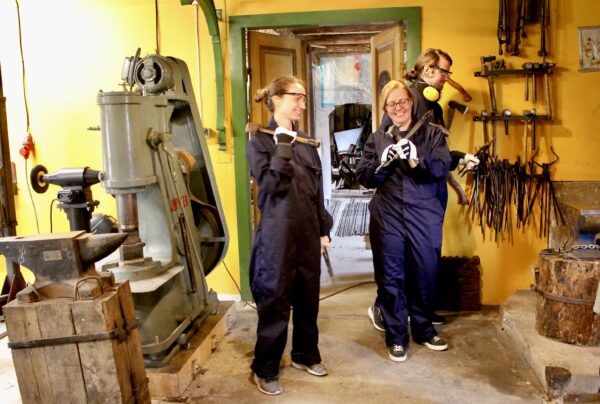 I loved being a kid. Exploring and wondering over things the world exposed to me, without any worries or burden of obligations. Then suddenly you find yourself grown up and then society expects you to behave in a certain way. You have sweet and sour responsibilities, such as bills to pay, job to take care of and not least perhaps children of your own. There might not be so many opportunities to play. Well, being a middle aged employee with a very expensive hobby of being an artist too, Tomma rum is paradise. Let alone when taking place in beautiful Vánnersta located in a World heritage Unesco site Höga kusten.

This week our main project was to make masks, resulting in a parade down the main street of Vannersta, and even a film was made with mysterious masked characters!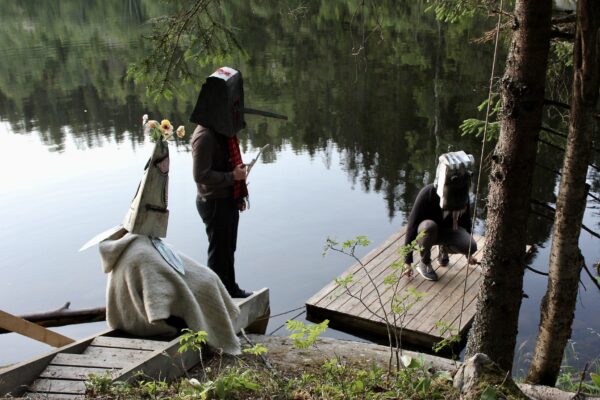 This time I also got the opportunity to connect to the very deepest black corners of my soul, by participating in the black smith workshop! Swimming in the lake like a true nymph is something very precious to me. Not least I am so grateful to meet all these beautiful people of Tomma rum. Tack så mycket!
Kram, Solveig