Vännersta
Tack för i år!
10 August, 2021
Thanks to all participants, locals and collaborators for making this summer's edition of Tomma Rum so memorable.
We will be back next year!
Have a nice autumn.
The final week, Week 30
8 August, 2021
Tomma Rum this year is now coming to an end and we are enjoying the final rainy hours of Vännersta.
Our Monday started off with a bitter sweet taste, because we were saying good-bye to most participants from Week 29. We were sitting outside of the Järnsta Cafe having our daily breakfast when the first participants of the next week arrived so we didn't have a lot of time to be sad, but we had a lovely time getting to know the new ones. Throughout the day more and more people arrived so that in the evening we were the promised eight.
On Tuesday we started the first day of our smithing workshop and had a good time casting brass with Ludde from the Jarnstaborg konstsmide.
On our second day we were able to cast some more things and then spent some time sanding and polishing our newly made things. In the end we all had a few lovely self made metall things which (i at least) will always cherish as the first ever metal things we made ourselves.
While we wer busy casting, the other three particpants of this week were busy learning how to screen print, being teached by Mikael Arvidsson. I too would have loved to learn how to screenprint but I think I preferred the metal casting and being in the smithies workshop.
Friday we were busy preparing everything for the exhibition and we spent a lot of time on the poster for our final show.
Sadly this week we couldn't use the Gallery that was used every week before, because there was another show in there, and we therefore had to look for another place to show our art. Luckily by now Tomma Rum has quite a lot of connections to the people in Vännersta, and Nils, who works in the Nordingra Konstby, was able to fix us up with a nice barn that we could use. So we spent an evening clearing it out and preparing it for our show on saturday.
Over the four hours the barn gallery was open, quite some people showed up looked around and were able to enjoy our art, and I hope you will too.
Samlade intryck från Vännersta samt angränsande byar
6 August, 2021
Allt hinns inte med, som man tänkt sig.
Här kommer ett litet album med instrumentala låtar inspelade på logen i Vännersta, färdigställda i efterhand. Det är mest gitarr, tillsammans med naturljud inspelade i området.
Några samlade intryck från ett par fantastiska veckor vid höga kusten.
Vännersta/ Exhibit week 29
31 July, 2021
Vännersta Week 29 went by too fast, we had the lovliest weather, food and company, and finally made a show at Vännersta Konstby with Lis Wuisman Jørgensen, Erik Sjödin, Julia Krantz, Andreas Brännström, Emilie Birket-Smith, Christine Kriegerowski, Mascha Kriegerowski, Theodora Ekholm and Martin Wallén. Turned out to be the last show at the shoe factory itself.

… and in the evening we drove to Rotsidan and enjoyed the rocks, the water, squatted a friendly couple's fire and talked to them as if they had not been there for an evening without their children. Magic light on our way back, fog rising from the ponds and valleys.
Bak- och framtidsutsikter
19 July, 2021
En insikt kring en utsikt som aldrig kan reproduceras nog. Den bedövande Windowsbakgrunden bakom nacken på fredagens grillfester. Spegelvänds i tryck, ofta med elnäten bortsuddade. Tillresta mostrar beklagar ensilagen, andra anser mänskliga ingrepp accentuera naturens trollmakt likt nakenhet förstärks av badtofflor. Termocellen för en envis kamp mot elementen, men får slutligen se sig besegrad. Efter en psykedelisk simtur i rosaskimrande rök bäddar jag förnöjt ner mig med detta träsnitt fastetsat på hornhinnan.
Tack från Kim för två vackra veckor <3
Greetings from Solveig
14 July, 2021
I loved being a kid. Exploring and wondering over things the world exposed to me, without any worries or burden of obligations. Then suddenly you find yourself grown up and then society expects you to behave in a certain way. You have sweet and sour responsibilities, such as bills to pay, job to take care of and not least perhaps children of your own. There might not be so many opportunities to play. Well, being a middle aged employee with a very expensive hobby of being an artist too, Tomma rum is paradise. Let alone when taking place in beautiful Vánnersta located in a World heritage Unesco site Höga kusten.

This week our main project was to make masks, resulting in a parade down the main street of Vannersta, and even a film was made with mysterious masked characters!
This time I also got the opportunity to connect to the very deepest black corners of my soul, by participating in the black smith workshop! Swimming in the lake like a true nymph is something very precious to me. Not least I am so grateful to meet all these beautiful people of Tomma rum. Tack så mycket!
Kram, Solveig
Premiärutställning i Vännersta
11 July, 2021
I går öppnade årets första utställning med Tomma rum. Oväntat välbesökt i regnet, och det känns kul att ha samlat ihop gruppen till en gemensam kraftansträngning. Utställningen är fortsatt öppen idag!
Hälsning från vacker epok
10 July, 2021
Jag satt i ett rum i en nedlagd träskofabrik, upptagen av att fästa ormbunkar på en kartongmask. Trots att det var kväll behövdes ingen elektricitet, bara det naturliga ljuset från en lång skymning som aldrig blev natt utan färgade världen blå i någon timme innan den direkt vände till gryning. Oförmögna att hantera all skönhet hade vi som människor ofta gör vänt oss till det ceremoniella. Alla gjorde varsin mask och senare samma skymning tågade vi genom byn under ordlös sång och pling pling. Det var en bra session. Utan att riktigt kunna svara på hur upplevde vi att vi bemött bergen, ängarna, husen och de däremellan snirklande vägarna på ett korrekt sätt. En filminspelning ägde rum, på en rulle av det anrika formatet 16mm i ett exemplar av den anrika kameran Bolex Paillard. Möjligen skulle vi inte lyckas framkalla den - hur funkar det egentligen med reversal? Kunde vi få bort eventuell remjet? Var tri-x och d76 som ler och långhalm eller tvärtom? - men det spelade ingen roll. Det viktiga var inte att titta på filmen utan filma. En del ögonblick för bildbaserade sociala medier uppenbarade sig, sånt får man räkna med. Jag märkte plötsligt att jag vandrat ett tag. Benen var trötta och den blå timmen hade inträtt. Var befann jag mig? Varför hade jag inte längre på mig mitt ormbunkshuvud utan en silverfärgad björns? Vem hade antagit min identitet under tiden jag var borta? Jag tog av masken och såg ut över havet långt nedanför. Ett fotografi av Tove Jansson. Vi stod där en bra stund och tittade. Lite film fanns fortfarande i Bolexen, men det fanns också en tracking shot kvar att göra när vi var tillbaka vid bilen. Ibland är landskapet den bästa filmen.
/Micke Cedlind
Monsters parade, blacksmith and lake swimmings
8 July, 2021
28/05/2021 --- 05/06/2021
Why should we come back to normal life after a week like this ?
Great place to stay + great people + great food + sunbathing everyday and here you have your magical recipe to live the best summer experience.
Oh and I had no idea I would leave Vannersta wanting to learn swedish in a year and basically come back every summer I can
Thank you for these days in paradise :)
Adélie
When the moose turns blue – 28 June till 5th of July
6 July, 2021
wow wow wow where do I begin. We would wake up every morning to Hannah singing her daily favourite Limp bizkit song and then breakfast a la grattis from a delicious lil cafe next door. We are talking breakfast buffet. All you can eat. And coffee from a waterfall. Then the day begins and wow nelly does it begin. I wont spoil the details of every day. It's best to experience it without the trailers. But i will say this. Ever heard of a place called halong bay? That place in Vietnam that is on everyones top 10 places to see in the world? Well you can forget Halong bay because this is better. Montains popping out of beautiful bodies of mercurial lakes like fresh zits waiting to pop. You've had a busy day and didn't make time to hike? no problemo! Go on a hike at midnight and you still see further than you can see even after laser eye surgery from Colombia. We had the best chefs in town with Michelin star meals. We are talking spinach curry, we are talking normal mans dinner, cakes the size of Tomma rum and cakes like a drooling tigers mouth, we are talking noodles like you never saw it and vegetables roasted in a way that you didn't believe they were vegetables anymore but more like you are eating the beautiful landscape that you are seeing - While eating it! Oh and a lil gazpacho recipe for you: 2kg tomatos, une gurkino, ett paprika a la verde, an ilya sized splash of white wine vinegar, a kim sized klunk of olive oil and then a little more because you underestimated the kim sized klunk, and of course salt and pepper and a little sprinkle of sugar if you're feeling the moose. Worth every second of the 4 bus changes. Just for gods sake don't forget your silicon ear plugs if Micke is staying at the same time as you.
Konsten i Nordingrå: Christer Carlstedt
27 June, 2021
Dagen innan årets Tomma rum officiellt inleds hölls avslutningen av en utställning med den nyligen avlidne Örnsköldsvikskonstnären Christer Carlstedt. Det var en fin kväll där konstnärer och vänner delade med sig av minnen och intryck av Carlstedt.
Utställningen i sig visade prov på ett finkänsligt konstnärskap där naturen intar en central plats. Nedan följer några bildexempel.
På gång…
26 June, 2021
Workshops i Vännersta
7 June, 2021
I samarbete med Nordingrå konstnärsverkstad kommer vi i år att kunna erbjuda Tomma rums deltagare handledda introduktionskurser i deras fina ateljéer. En fantastisk möjlighet som vi ser mycket fram emot att få ta del av!
Planen för kurserna ser i nuläget ut som följer:
Vecka 26 - Boktryck/bokbinderi med Annikka Kronlid Arvidsson
Vecka 27 - Smide med Emil Lindqvist
Vecka 28 - Serigrafi med Mikael Arvidsson
Vecka 30 - Collografi/djuptryck med Angelica Frank
Vecka 31 - Gjutning med Andreas Lundin
Weeks or No week
23 May, 2021


OBS! Vänligen boka hela veckor. Flera veckor går bra men enbart ankomst och avfärd måndag till måndagar. Detta pga försiktig covid-administration.

NOTICE : Do be so kind and book only whole weeks. Several weeks is fine, but arrival and departure solely;
Monday to Mondays.
This due to careful covid-administration.
28th of June - 8th of August.
And yes, kids are welcome, but do tell us when booking. Due to available beds n such. Unfortunately no pets are allowed this year. Good for those with allergies ;)
Back in Business Again 🤘
22 May, 2021
Vi är tillbaka!
Anmälan är åter öppen :)

28 juni - 8 aug

Efter mycket om och men blir sommaren i Vännersta mycket tilltalande.
Välkommen att fnula med ditten och datten inbjuden till ett konstnärskollektiv med expertis. I vackra miljöer med ängar, sjöar, skogar och Höga Kustens hav.

Aaaww Unthawed
18 May, 2021
Tomma Rum återuppstår.

RESURRECTED

Eller snarare, tinas upp.
Efter dryga året som alla andra, i stillestånd, lyckas vi ändå hålla liv i Tomma Rums residensmöjligheter, till del tack vare Kulturrådets toleranta direktiv men främst genom den goda kontakten med våra tilltänkta värdar förra sommaren 2020 som nu värmer upp oss till detta år; Nordingrå Konstnärsverkstad, Myller Kulturförening och Kramfors kommun.

VÄNNERSTA - 28th June - 8th Aug.

Som med det mesta annat omkring oss är allting uppskjutet, försenat och således öppnar vi inte anmälan förrän strax (maj månads mitt!). Projektperioden förblir dock densamma som tidigare, juni-aug. Djärvt måtro men antalet bäddar blir färre och uppenbarligen är de flestas planer rätt öppna såhär post-covid för att kunna spika en kreativ vistelse på kort varsel.

MOIST

Nu står vi snart blöta vid Höga Kusten.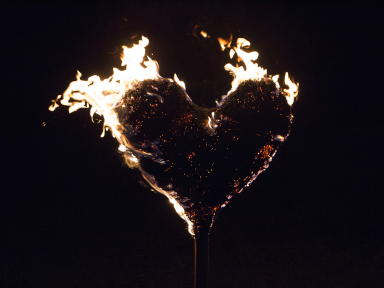 Efter föregående sommars beklagliga uppehåll och mänsklighetens besvärliga vedermödor gladde oss Tomma Rums återkomst sommaren 2021 enormt. Denna gång var vi inbjudna av Nordingrå Konstnärsverkstad och Myller Kulturförening till Vännersta i Kramfors kommun, längs med Höga Kusten, mellan Härnösand och Örnsköldsvik. Vännersta, 5 km från Nordingrå, 3 mil från Kramfors. Bygdens äldsta boplats med 2000 år gamla lämningar funna. Sysselsatt med jordbruk, boskap och fiske fram till numera, då kulturverksamheterna leder byns aktiviteter. Vi fick ta del av välförsedda boenden och ateljéer samt förstås, fylla outnyttjade utrymmen. Våra kolleger på plats med deras breda expertis kring tryck erbjöd oss workshops i en mängd olika tekniker, screentryck, bokbinderi med flera. Med frukost från bageriet, nära till sjön, nära till havet och närmast till de rikligt utrustade faciliteterna i mysiga byn med vackra vidder, blev sommaren 2021 med Tomma Rum en av de unikt gemytligaste.