Västervik
Öppet hus
8 augusti, 2018
Vi bjuder in till öppet hus i Varmbadshuset imorgon onsdag mellan tre och fem och på på lördag mellan tre och fem. Vi har även öppet hus nästa vecka onsdagen den femtonde mellan tre och fem, samt lördagen den artonde mellan tre och fem. Hjärtligt välkommen! Ps Fri entré!
Ny gatuprydnad
2 augusti, 2018
Idag fick vi utskriven
Embla Ardals
fina evenemangsaffisch för våra resterande officiella tillställningar i Västerviks Varmbadhus 2018.
Åke Sjöbergs collage med deltagarna i tomma rum 2018
27 juli, 2018
Ovan framsida och baksida på ett vykort som skulle kunna gå ut till deltagarna. Nedan ett vykort som skulle kunna användas som tackkort till alla inblandade i Västervik som hjälpt till att göra projektet möjligt och som på olika sätt hjälpt deltagarna under sommaren.
Se länken nedan för mer information om collageprojektet. https://asjoberg.wordpress.com/collagetomrum2018gmail-com-att-skapa-en-karta-over-natverkets-osynliga-struktur/ /Åke Sjöberg .
Öppet hus 20180725
26 juli, 2018
Åke Sjöberg jobbade med en animation mitt framför besökarna. "184 bildrutor gick det åt till denna lilla snutt" säger han och skrattar. "jag har aldrig gjort animation förut, men jag tecknar väldigt mycket och oerhört snabbt. I morse tänkte jag att jag ville göra en animation till öppet hus och så här blev den."
Tomma rum i blåsväder, öppet hus 20180721
21 juli, 2018
Ovan, version 2 av Åke Sjöbergs socialanätnätverksskulpturcollage som collagetomrum2018@gmail.com 31 personer
Sofia Hysings installation
Öppet hus 20180718
19 juli, 2018
Idag hade tomma rum tillsammans med den lokala konstnären Mary Lundbäck utställning
och öppet hus i Varmbadhuset i Västervik. Åke Sjöberg fotograferade tomma rum-deltagare till sitt socialanätverkscollage
Vid ett bord satt Yolanda Bohm och läste poesi på beställning likt en mänsklig jukebox.
. Två besökare
Mycket trevlig och entusiastisk besökare. Landskapsarkitekten och konstnären  Mimmi Borselius visade illustrationer av växer och trädgårdar hon gjort som ett projekt för Stockholms stad.
Casia Bronberg som anlände på kvällen innan satt bredvid Yolanda och jobbade.
Sofia Hysing visade målningar och screentryck där fåglar möter text.
Ett alternativ
12 juli, 2018
Igår slog vi på stora trumman med en double bill! Under ordinarie öppettider anordnades en uppskattad konstworkshop med bland annat akrylfärg, böcker och kartong som mynnade ut i såväl målerisk som skulptural produktion.
Samtidigt presenterades i intilliggande rum ett projekt som grävt i såväl elchocksterapins historia som kvarteret Voltakorset i centrala Västervik. Kom hit på lördag om du vill svepas med i denna vindlande associationsbana (då i katalogform) som även inbegriper hungerupproret i Västervik 1917 och en stackars orgeltrampares hädanfärd i ett åskväder under pågående högmässa i S:t Gertrud på 1700-talet. Särskilt roligt var att se våra vänner från Psykiatriska museet i Gertrudsvik hälsa på, väl värt ett besök också det. Lite tråkigt var att den stora anstormningen besökare annars kom först när portarna var på väg att slå igen, så tänk på det om du vill vara säker på att ta del av arrangemangen: onsdagar 15-17 och lördagar 15-17. Om inget annat anges. Måhända kan gårdagens angivelser emellertid tett sig förvirrande eftersom den andra delen av arrangemangen faktiskt ägde rum utanför ordinarie öppettider, nämligen i den västervikska solnedgångens gyllene timma 21:30-22:30! Vår annars så gemytliga ljusslinga plockades ned, arbetsredskap städades undan och rätt som det var slog de klassicistiska dragen i stora salens arkitektur ut som en Buxtehudefuga. Molnen samlade ihop sig till en Caravaggiohimmel och Gamlebyviken visade sig från sin allra mest barocka sida inför åhörarna när Max Tiefenbacher uruppförde sitt Requiem. Requiem för vem vet vi inte, men spökena efter Remo Giazotto och den okände orgeltramparen började dansa mellan de runda takfönstren. Möjligen sjöng de sentimentala madrigaler. Möjligen var de aningen fulla och vred upp grammofonen på högsta volym och lite till.
För er som missade musiken finns ett glädjande besked: Ikväll äger samma konsert rum igen, samma plats och samma tid. Alltså Varmbadhuset, Strömspromenaden 1, kl. 21:30, kanske insvept i en slöja av Uno Svenningsons nasala stämma men vi hoppas i så fall på en gynnsam korsbefruktning. Kom i tid, platserna går åt snabbt! För konstnärens egen ingång till sitt verk rekommenderas följande artikel i Vimmerby Tidning: http://www.vimmerbytidning.se/kultur-noje/kanslosamt-i-varmbadhuset-om5371106.aspx
Trollskogsrave i Gamleby
7 juli, 2018
Garpes vänner bjöd in till dans i Gamlebys Trollskog.
Vi dansade regndans för att försöka råda bot på sommartorkan och det verkar ha fungerat. Redan nu, dagen efter dagen före, har det regnat.
Utsikt över Gamleby!
Psykiatriska Museet och Filmpremiär för "Träd"
5 juli, 2018
Ett gäng Tomma Rum deltagare gjorde ett intressant och lärorikt besök på  Psykatriska museet där vi fick inblick om hur det var på  Sankta Gertruds Sjukhus. Otäcka skildringar om behandlingar såsom lobotomier krävde en magstark publik.
Premiär för Filmen "Träd" under onsdagens "Öppen Atelje". Filmen Spelades in och redigerades i Västervik av Tomma Rum deltagarna Cyntia Botello och Cecilia Gatenheim
Foto Installation
Fängslande performance av Anna Lord!
Rörelseworkshop och Öppen Atelje
1 juli, 2018
Lördag blev full av publika aktiviteter. Dagen inleddes med en dans och rörelseworkshop och forstsatte med öppen atelje på eftermiddagen. Västervik bjöds in till Varmbadhuset för att se konst av rådande Tomma Rum deltagare och fika.
Skönt att Gustav Bodells självbyggda rit-robot ritar fixar konsten så hinner han med annat som också  är viktigt.
Mystiska järtecken
27 juni, 2018
1925 vandrade en sliten vagabond hemmahörande i Oskarshamns socken in i Västerviks välbärgade stad. Mannen var "Lumphögen" Otto Pettersson och han dog kort därefter i armod, "älskad av få, saknad av - ingen". Under sena nätter kan han numera ses i ett fönster till varmbadhuset. En senkommen revansch.
Under gårdagen syntes under ett par timmar ett märkligt järtecken över Västervik. Hur detta hör samman med "Lumphögen" Ottos återkomst är ännu okänt, men att det finns ett samband går inte att betvivla.
Öppet hus!
27 juni, 2018
Under sommaren kommer tomma rum att hålla öppet i lokalerna i varmbadhuset på onsdagar och lördagar mellan 15 och 17. En möjlighet för allmänheten att titta in i den anrika byggnaden, prata med konstnärerna och ta del av ett eller annat verk. Avslappnat och informellt. Idag var första tillfället och vi fick besök och gott utbyte av några intresserade Västerviksbor.
Tomma rum fylls i Västervik
27 juni, 2018
I sedvanlig ordning har Tomma rum uppmärksammats i pressen! Västerviks tidnings material syndikeras ut över smålands nordöstra delar och syns således även i
Vimmerby tidning.
Filmvisning
15 juni, 2018
Onsdag den 20:e juni har vi filmvisning på Varmbadhuset i Västervik. Sommarens första tillställning!

Hej Västervik!
15 juni, 2018
Nu är vi på plats i sköna Västervik och förbereder inför årets residens i det moriska varmbadhuset. På måndag drar vi igång! 69 deltagare anmälda hittills. Välkomna!
Anmälan öppen!/Registration open!
19 april, 2018
Sommarens stora höjdpunkt och begivenhet närmar sig! Tomma rum intar i år det vackra före detta varmbadhuset i Västervik och anmälan här på hemsidan är nu öppen för dig som vill delta. Platserna under de mest hektiska veckorna brukar bokas upp ganska snabbt så det är bäst att passa på!
Boka här!
The highlight of the summer is approaching quickly! This year, Tomma rum will inhabit the beautiful former bath house in Västervik, and the registration is now open here on the website. The most popular weeks usually fill up pretty fast so don't hesitate!
Register here!
Tomma Rum på årsmöte
18 mars, 2018
Förra helgen höll vi årsmötet hemma hos Studio Mossutställningar, som vi vill tacka för lånet av lokal! Platsgruppen presenterade kandidat-orter för sommarens projekt. Vi fikade gott, pratade framtidplaner, valde ny styrelse, ny platsgrupp och förberedelsegrupp för sommarens projekt. Styrelsen för Tommar Rum 2018 kommer bestå av: Ordförande: Angelica Ruffier Holmqvist Sekreterare: Johannes Hagman Kassör: Mikael Lindahl Ledamöter: Sarah Tjäder, Daniel Torarp och Kim Ekeberg Suppleanter: Hanna Wikström och Olga Gniady Valberedning: Mimmi Borselius och Jennie Öberg. Revisor: Henrik Öbrink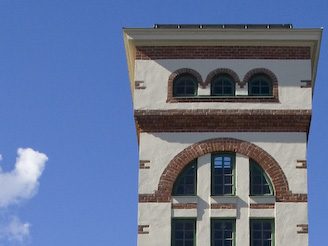 Västervik är en av de till ytan största kommunerna i södra Sverige, och tillika en historiskt betydelsefull hamnstad.
I tätorten bor 21 314 invånare. Skärgårdsstämningen ger sig snart tillkänna då du klivit av Kustpilen vid tågstationen. Speciellt under sommarmånaderna är staden ett populärt turistmål, vilket gör detta till en något udda fågel i Tomma Rums repertoar.
Vid det småländska kustbandets hjärta finner vi stadens arkitektoniska juvelsmycke, ett nyklassicistiskt varmbadhus. Detta är årets arbets- och utställningslokal! Sover och borstar tänderna gör vi i Centrumgårdens trygga salar, där de kommunala vingslagen fläktar oss till sömns.
Visfestivalen är förstås stadens stolthet men Lysingsbadet, en av Sveriges största semesteranläggningar, innebär en aldrig sinande ström tillresta sommarfirare. God falafel finns att inmundiga vid stora torget och på S:t Petris inte mindre än två orglar bjuder kantorn mer än gärna upp till fugor och kantater. Här ligger även Ellen Key begraven.
Med skärgårdsidyllen och Astrid- Lindgrenska socknar om knuten är det lätt att finna livslusten och den konstnärliga inspirationen åter. Varmbadhusets centrala belägenhet längs den pulserande strandpromenaden bådar för en välbesökt upplaga av Tomma Rum- med stora möjligheter för aktiviteter och arrangemang.